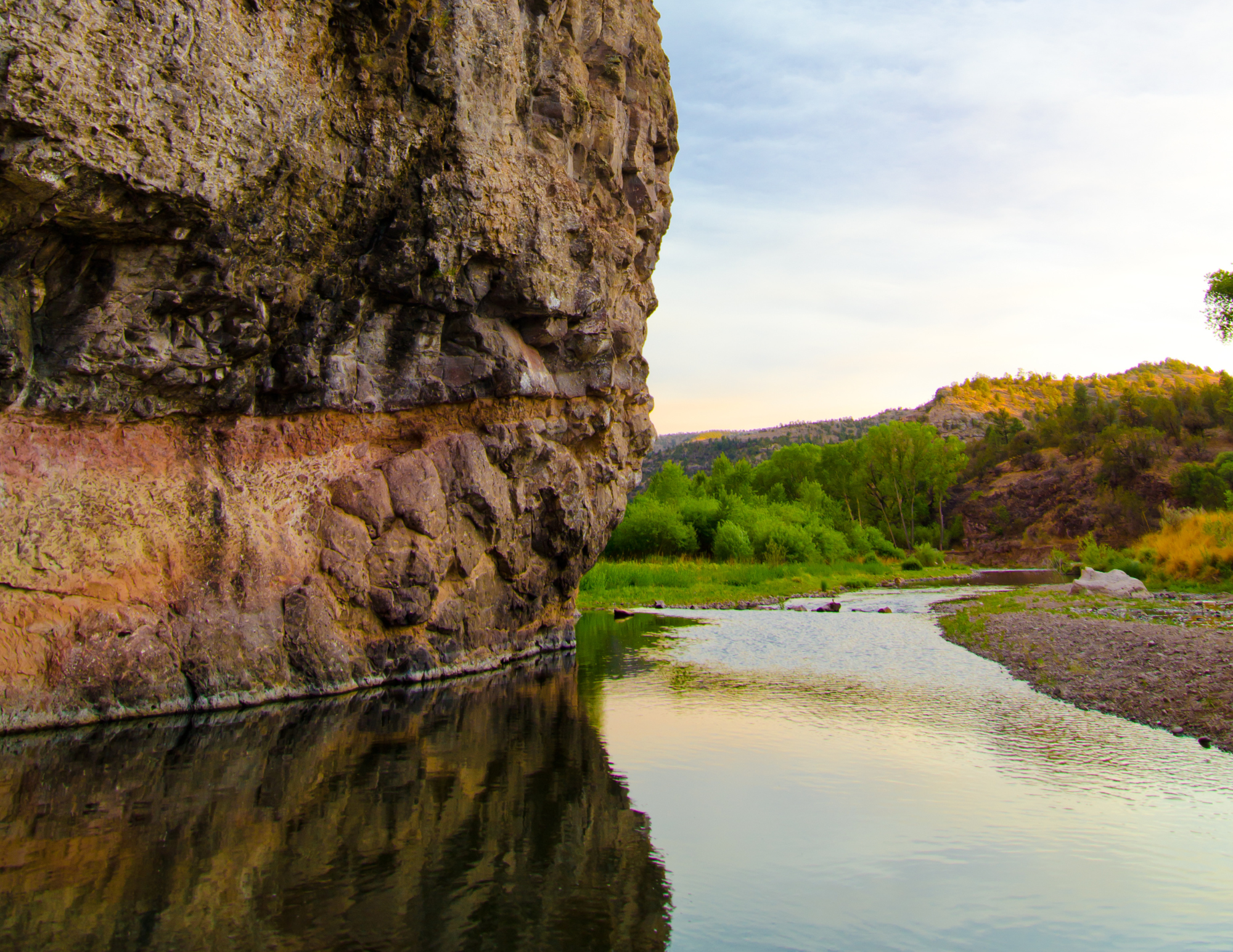 By Alicia Edwards, Guest Contributor | Silver City Daily Press
July 1, 2022
Last month, in the heart of National Rivers Month, the U.S. Senate Committee on Energy and Natural Resources Subcommittee on Public Lands, Forests, and Mining held a hearing on the M.H. Dutch Salmon Greater Gila Wild and Scenic River Act, S. 3129.
As someone with a travel bug, I have visited many of our nation's beautiful public lands during my travels to all 50 states, as well as public lands on five continents. And I have learned that there is no place on this planet that has made the kind of commitment that the United States has to preserve and protect public lands. Places like our extraordinary Lower San Francisco River Canyon, Sapillo Creek, Whitewater Creek and the Catwalk National Recreational Trail contain some of the most outstandingly remarkable scenery, geology, wildlife and cultural resources I have ever seen. Simply put, the Gila River watershed is truly one of the most ecologically unique systems in the entire United States, and all of these river segments would be permanently protected if S. 3129 were passed out of Congress and signed into law.
This legislation was first introduced by Sen. Tom Udall and Sen. Martin Heinrich in May 2020, after rigorous public outreach in the surrounding communities starting years before. Subsequently, Sen. Heinrich and Sen. Ben Ray Lujan reintroduced this legislation this past November.
The Gila River and its watershed, including the San Francisco River, originate in America's fi rst wilderness area — the Gila Wilderness. These rivers, the wilderness and its numerous streams and creeks are national treasures that we are fortunate to have the opportunity to share with others. This bill seeks to permanently protect just a fraction of the most outstanding rivers in the great state of New Mexico as Wild and Scenic rivers. Importantly, it will ensure that our children and grandchildren will be able to enjoy this incredible natural gift far into the foreseeable future.
In the American West, one of the ways we measure our wealth is in water, so while southwest New Mexico may not be dominated by wealth in a monetary sense, we are the heirs of an incredible fortune by way of this free-flowing gem. It is our inheritance and our legacy, and we carry the honor and the burden of protecting the river and its traditional uses.
For New Mexicans, these rivers are where we connect with family and friends, where we escape the summer heat in the cool, clear water and where we raise our families. Preserving our ability to hunt and fish, swim and paddle, ranch and farm, and hike and horseback ride is vital for our way of life.
Additionally, the tourism industry in New Mexico is the second largest industry in our state. In 2019, visitors to New Mexico spent $7.4 billion, which in turn generated more than 96,000 jobs. Towns like Silver City, the first gateway community to the Continental Divide National Scenic Trail, rely on protected lands and rivers to draw visitors and to support and grow local businesses. Research shows that additional safeguards such as Wild and Scenic river designations increase media and traveler attention, which in turn promotes a region as a desirable travel destination. As a Grant County commissioner, I represent a broad and diverse constituency that firmly believes protecting our free-flowing rivers is not just an important ideal, but a civic responsibility and imperative to maintaining and enhancing our quality of life. This includes the Grant County Commission, Silver City and other local municipalities; the All-Pueblo Council of Governors — which represents all 20 pueblos in New Mexico and the Fort Sill Apache Tribe; numerous sportsmen and women organizations; small business owners; veterans groups; faith leaders and congregations; and civic groups such as the League of United Latin American Citizens.
For so many reasons, not the least of which is that we have experienced an unprecedented wildfire season brought on by a rapidly warming climate, I encourage Congress to follow Sen. Heinrich's and Sen. Lujan's lead and pass this locally crafted and supported bill.
Alicia Edwards is a Grant County commissioner representing District 3, and serves as chair of the Gila Regional Medical Center Governing Board. She lives in Silver City.
This guest column originally appeared in the Silver City Daily Press.