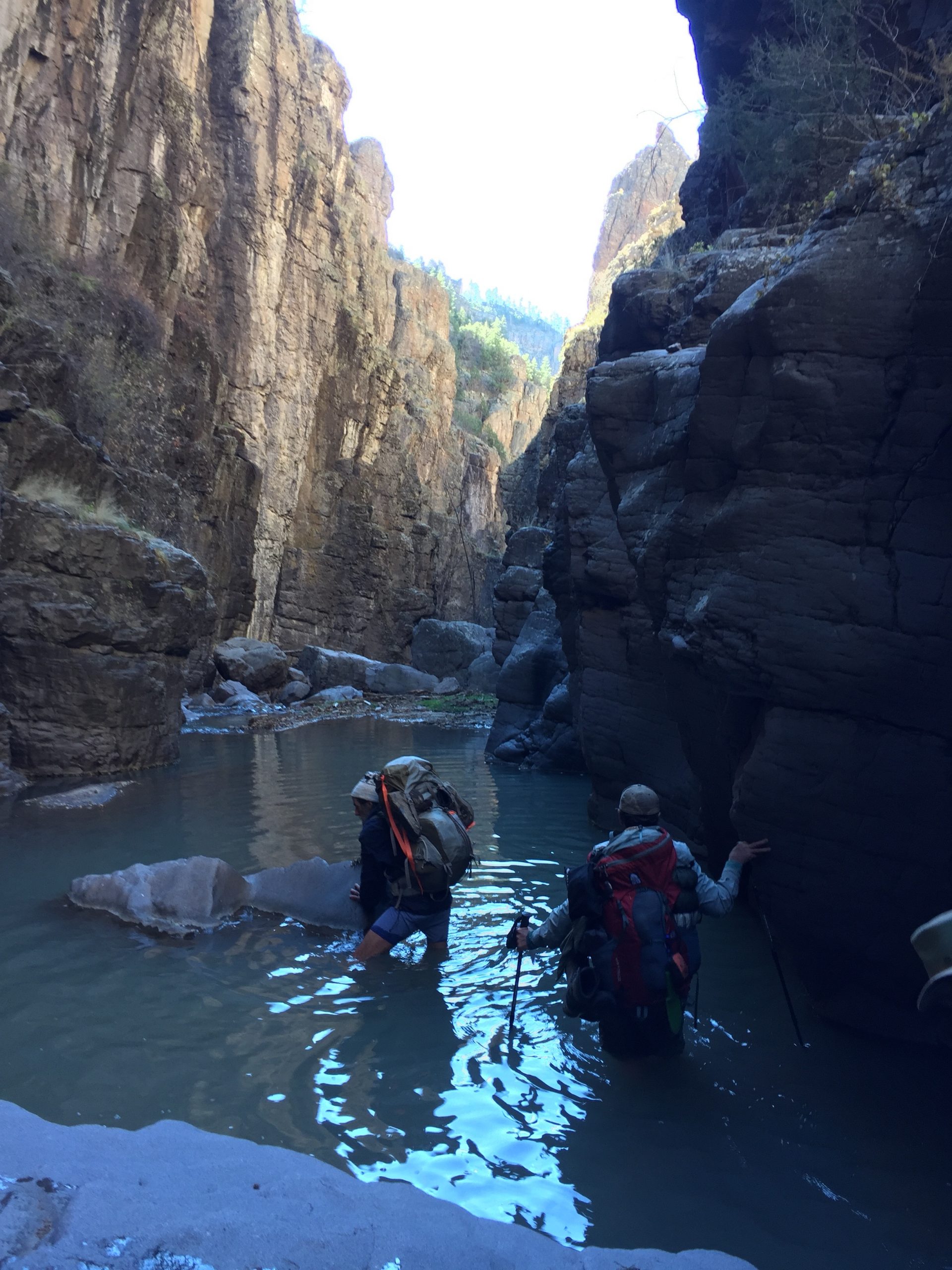 By Theresa Davis | Albuquerque Journal
May 12, 2020
ALBUQUERQUE, N.M. — Sens. Tom Udall and Martin Heinrich, both New Mexico Democrats, have introduced legislation to designate 446 miles of the Gila River and its tributaries as "wild and scenic."
The "M.H. 'Dutch' Salmon Greater Gila Wild and Scenic River Act" is named in memory of the longtime Gila River conservation advocate.
"We worked closely with community members, private landowners, small business owners and agencies to identify where the designation boundaries should be," Udall said in a call with reporters Tuesday, adding that the measure would protect water quality, wildlife habitat and existing grazing and irrigation practices.
New Mexico currently has about 120 river miles – portions of the Jemez, Pecos, Rio Chama and Rio Grande – designated as wild and scenic.
The Gila bill would not interfere with current plans by the New Mexico Central Arizona Project Entity to divert water from the Gila River for municipalities, farmers and ranchers. Existing irrigation systems on the river are also excluded from the bill.
The legislation includes river segments on land managed by state and federal agencies.
All private property is excluded from the legislation, unless the property owner specifically requested that their land be included. Prior to the change, some ranchers had been concerned that a wild and scenic designation could affect their water rights or grazing rights.
"The most important part of this legislation are the words that charge the agencies with how they will manage the segments," Heinrich said. "Just as important is the map (of river segments), which was informed by thousands of hours of community members going out and making sure on the ground that what we think is there is actually there."
Jamie Crockett, co-owner of Gila Backcountry Services and part of a local coalition formed in support of the bill, said the designation would boost southwest New Mexico's growing industry of outdoor recreation.
"The greater protections for river corridors improve opportunities for businesses like mine to offer a wild experience in the nation's first wilderness," Crockett said. "Future infrastructure support with things like signage and more thorough trail maintenance … those little things improve access to the river for the whole community."
This article originally appeared in the Albuquerque Journal.