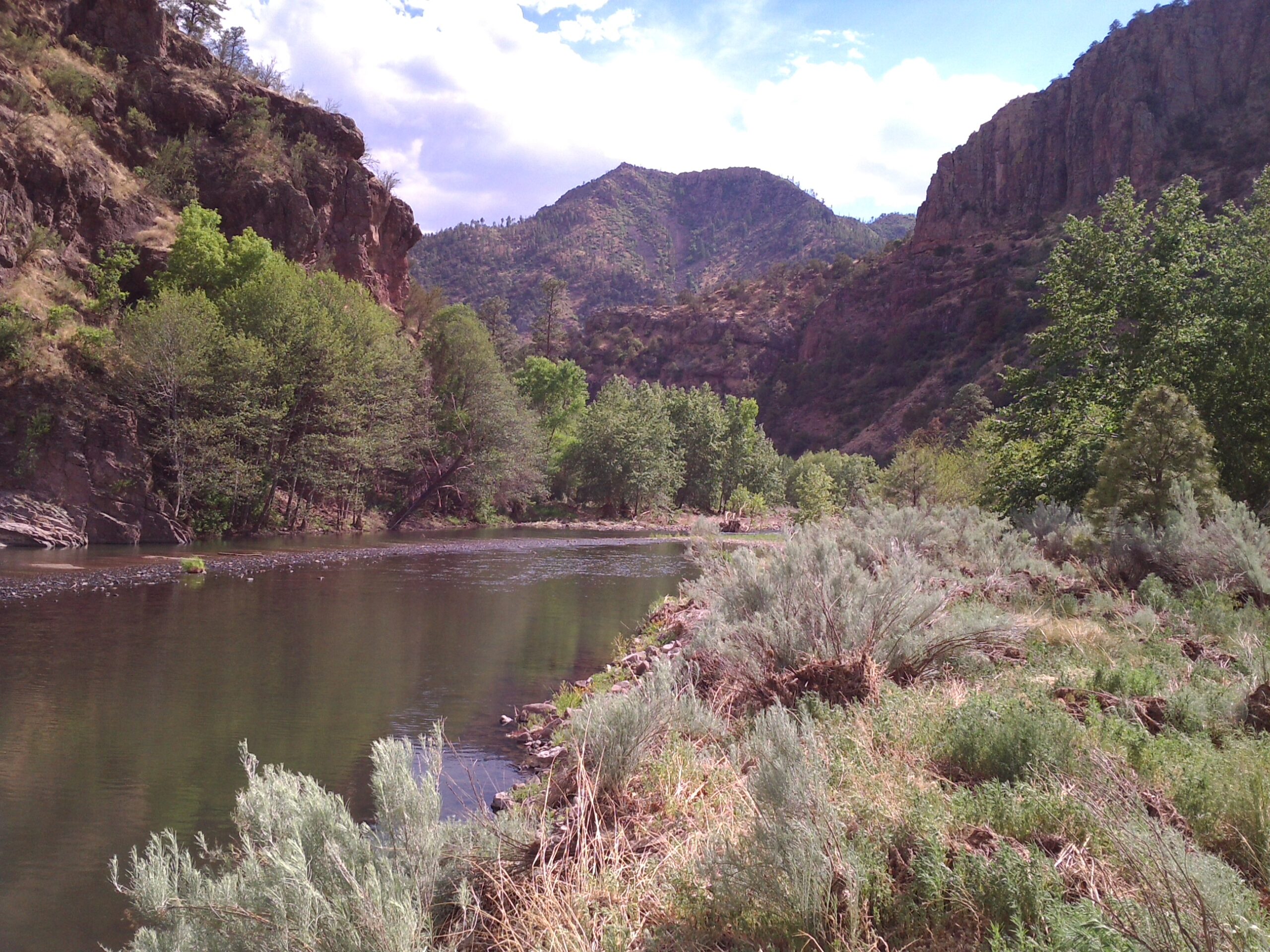 By New Mexico Commissioner of Public Lands Stephanie Garcia Richard
Silver City Daily Press | November 24, 2020
In 2019, I visited Silver City for the annual Outdoor Economics Conference, where I announced my support for federal legislation to preserve the Gila River, New Mexico's last free-flowing river. The legislation is co-sponsored by U.S. Sens. Tom Udall and Martin Heinrich, and would designate segments of the Gila and San Francisco rivers as Wild and Scenic — the highest form of protection for America's most remarkable rivers.
Growing up in Silver City, I know how much these rivers mean to communities in Grant and surrounding counties. The Gila and San Francisco rivers are beloved for the outdoor recreation opportunities they provide, including hunting, fishing, kayaking, backpacking, camping and so much more.
The introduction and movement of this legislation comes at an important time. As people from all walks of life turn toward nature to gain strength and heal from the physical, mental and emotional toll from the COVID-19 pandemic, it is clear that we need to conserve these waters.
These opportunities make the rivers important economic drivers, directly supporting small businesses that depend on the revenue that comes from locals and visitors alike. It is no wonder, then, that more than 150 small businesses in Grant County support the Wild and Scenic legislation as a means of permanently protecting this way of life. The owners of these businesses understand that outdoor recreation in New Mexico accounts for $1.2 billion in annual income and directly employs more than 33,500 people, according to analysis released by the New Mexico Outdoor Recreation Division.
The legislation also enjoys the support of diverse stakeholders, including the Fort Sill Apache, the All Pueblo Council of Governors, traditional users, local government bodies, civic organizations, private property owners, faith leaders, sportsmen and sportswomen and many others. This broad support illustrates just how important the Gila and San Francisco rivers are to the residents of Grant County. These folks have direct ties to both rivers, and residents added their support to the proposal knowing that decisions about our resources should be examined from all angles before they are made.
Sens. Udall and Heinrich should be commended for carefully crafting the legislation and incorporating the input of local stakeholders. Throughout this process, they have held numerous public meetings and roundtable discussions to give community members from all walks of life an opportunity to share their ideas or concerns. Their attention to detail ensures that existing property and water rights will not be affected, and that traditional users and outdoor recreationists may pass their activities down to future generations.
The Gila Wild and Scenic bill is moving its way through the legislative process, having cleared its first Senate subcommittee hurdle in September. I know that Sens. Udall and Heinrich will continue moving the legislation forward to ensure these rivers are protected for the benefit of future generations and to preserve our special way of life in southwestern New Mexico.
Stephanie Garcia Richard is New Mexico's elected commissioner of public lands. She lives in Los Alamos, and was raised in Silver City.
This guest column first appeared in the Silver City Daily Press.