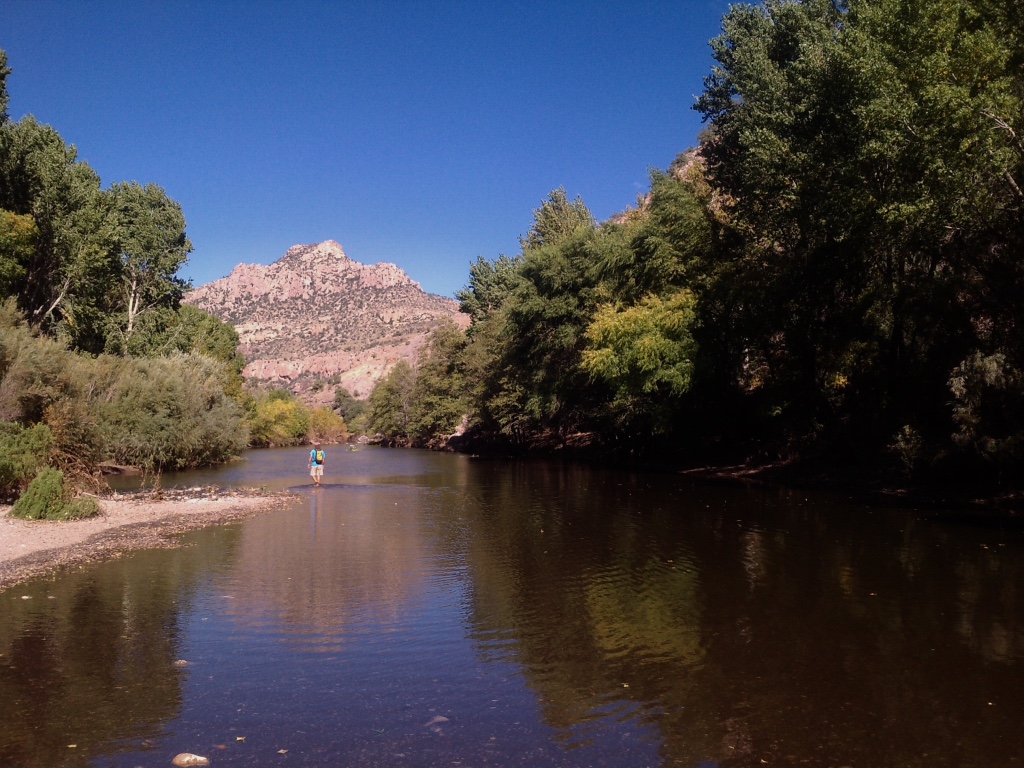 By Guadalupe Cano | Silver City Town Councilor
Silver City Daily Press | May 20, 2020
Sens. Tom Udall and Martin Heinrich have kept a promise they made to residents of Silver City and all New Mexicans by introducing legislation to designate the Gila and San Francisco rivers as Wild and Scenic. This legislation will protect these rivers in their current form forever.
This good news comes at a welcome time, as our communities have been grappling with a global pandemic that has upended our normal routines and put everyone at risk. Thankfully, our U.S. senators understand that there is still work to do to protect the public lands and waterways that are a part of the fabric of New Mexico.
The people of Silver City have a special connection to the Gila River. Many of us have grown up visiting the river and its streams as we picnic and fish along its banks and enjoy scenic views throughout the Gila Wilderness. Camping on the river's shores is an activity that has helped countless families in our community bond and create memories.
The Gila River is a place that also helps bring healing and provides a chance for solitude and personal growth. As a small child, some of my fondest memories came from fly-fishing in the river with my late father. The river provided a place for us to bond, while also allowing him a chance to teach me about being a responsible steward of the land. Since his passing, my family has found comfort in returning to the river to be reminded of those precious memories when we miss him most. The Wild and Scenic designation means that special moments like these will be available to future generations of Silver City residents like they were for my family.
As an added bonus, the Wild and Scenic designation will help our economy. Many of my constituents own small businesses that directly benefit from people visiting our community because of its proximity to the Gila River. Even now that these activities are on pause, I know these residents are as excited as I am about the economic growth this legislation has the potential to create. Data compiled by the New Mexico Division of Outdoor Recreation and other institutions show that outdoor recreation is a driving force in New Mexico's economy. It is incumbent upon elected leaders to do everything we can to provide a boost for this vital industry, while also doing all we can to protect the river for future generations.
I am grateful that Sen. Udall and Sen. Heinrich have kept their promise, and are doing everything in their power to keep the Gila and San Francisco rivers wild and scenic.
Guadalupe Cano is a lifelong Grant County resident, and is a Silver City town councilor representing District 4.