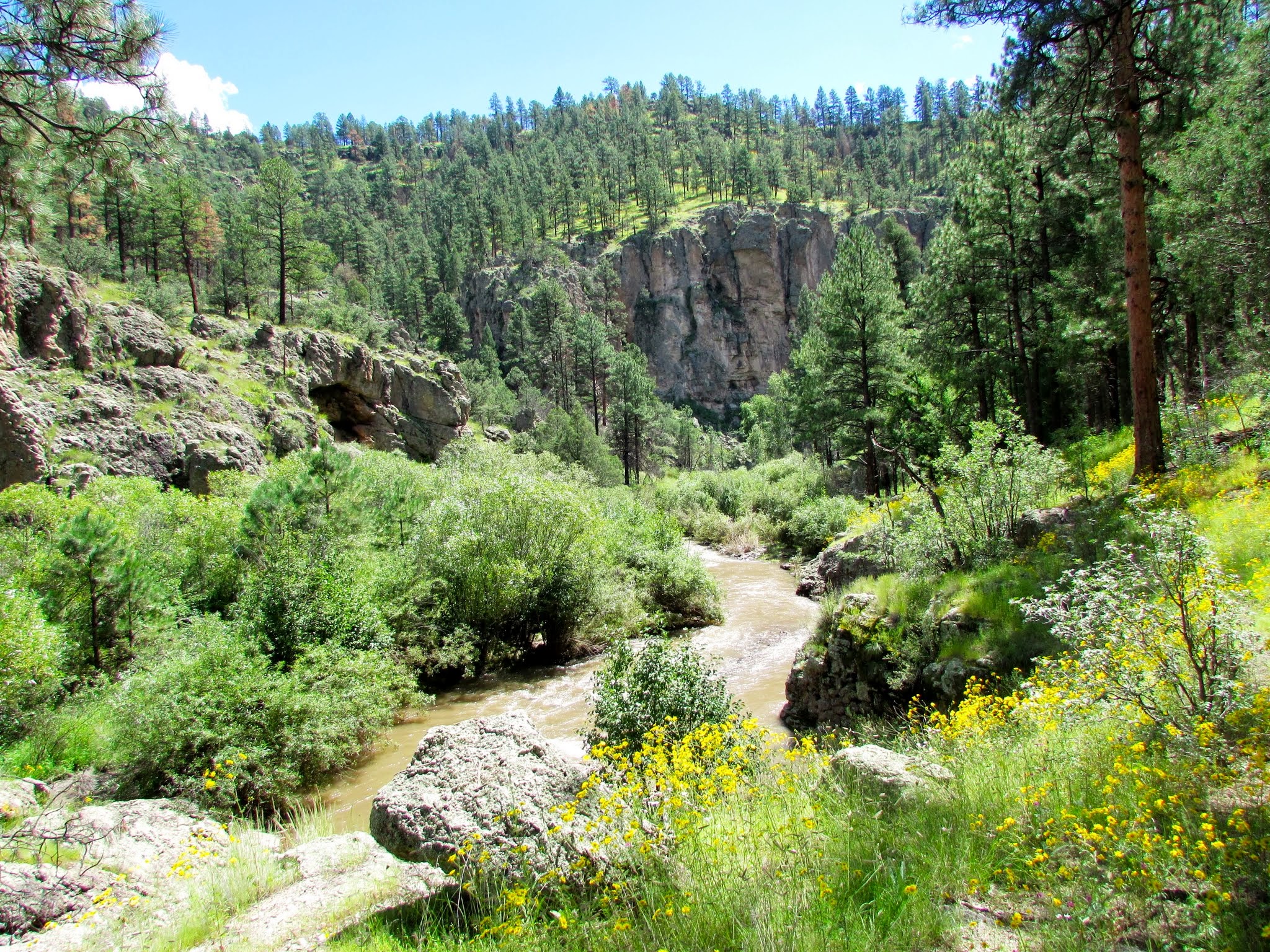 By Chon Fierro, Mayor of Bayard
Silver City Daily Press | July 13, 2020
Last year, the city of Bayard passed a resolution supporting a local effort to conserve the Gila and San Francisco rivers and their tributaries, including the East Fork of the Mimbres River, as Wild and Scenic. We did this because protecting the water that sustains life in our region is a shared value.
That's why our residents are celebrating the news that Sens. Tom Udall and Martin Heinrich have introduced legislation to designate these rivers and their tributaries as Wild and Scenic.
The legislation was nearly a decade in the making. For years, residents in southwestern New Mexico have been working together to preserve these priceless waters for future generations to enjoy. As the effort began to grow, municipalities like the city of Bayard started coming out in support of the protections following public meetings, town halls, and discussions with our constituents. Then earlier this year, Sens. Udall and Heinrich released a draft of the legislation and asked New Mexicans to submit feedback on what they liked or what they thought could be improved. Now, finally, this effort that started in southwestern New Mexico is making its way to our nation's capital.
Whether you hunt, fish, hike, camp, or go out for an afternoon picnic with your loved ones, the river segments that are included for protection offer something for everyone. A Wild and Scenic designation will enhance these activities by protecting our traditional values, keeping our natural ecosystems intact, and preserving critical habitats for species of fish and wildlife.
Another reason our city supports this movement is that the legislation ensures that existing water and property rights will be preserved. That means residents of Grant County and surrounding areas can be confident that our rural way of life will remain the same. Grazing rights will also be unaffected, so ranchers throughout the Gila region can continue feeding their cattle as they have always done.
Finally, small businesses throughout southwestern New Mexico depend on outdoor recreation and tourism dollars to stay afloat. Activities like boating and hiking attract countless visitors to our area. The Wild and Scenic designation will put these rivers on the map permanently as popular places to get out on the water, ensuring our small businesses will be able to enjoy a steady stream of revenues in the years and decades to follow.
Staying inside during the coronavirus outbreak has reminded all of us why it is so important to get outdoors. Thankfully, soon after things get back to "normal" we will have a Wild and Scenic river in our backyard.
Chon Fierro is the mayor of Bayard
This guest column originally appeared in the Silver City Daily Press.